About Fedders Construction
Fedders Construction is a design-build construction company focused on building trusting client relationships and quality finished projects. Our general contracting services include Design Build, Construction Management, Tenant Finish or Improvements, and Renovation, Remodeling and Expansion.
With our team of industry veterans, we'll lead your project from idea all the way to handing over the keys. We take on commercial projects, both large and small. Our experience spans a wide range of industries, including retail, restaurant, manufacturing, warehouse and more.
Company Mission
We provide design-build commercial and residential construction services, prioritizing on-time and on-budget project completion. Our goal is to exceed client expectations for quality, creativity and value engineering. The entire Fedders team communicates with honesty and integrity to build lifelong client relationships based on trust.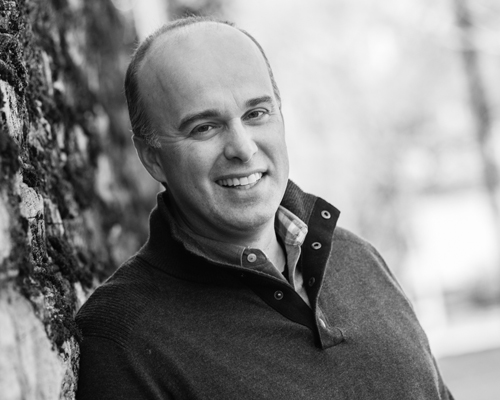 Albert Fedders, Founder and CEO
A 20+ year veteran of the construction industry with Fortune 100 experience, and multiple degrees from the University of Kentucky, Albert has overseen more than half a billion dollars in capital projects across all commercial industries. Many of them specialty projects that require creative solutions to deliver a final product with structural integrity, on time, and on budget. He is experienced at leading all areas of the business from strategy, development, and finance, to estimating a new construction project or walking a job site. He does not hesitate to pick up a hammer or sweep the floor if that is what it takes to finish a project. He is passionate about taking construction headaches off the plates of busy entrepreneurs, so they can focus on growing their core businesses.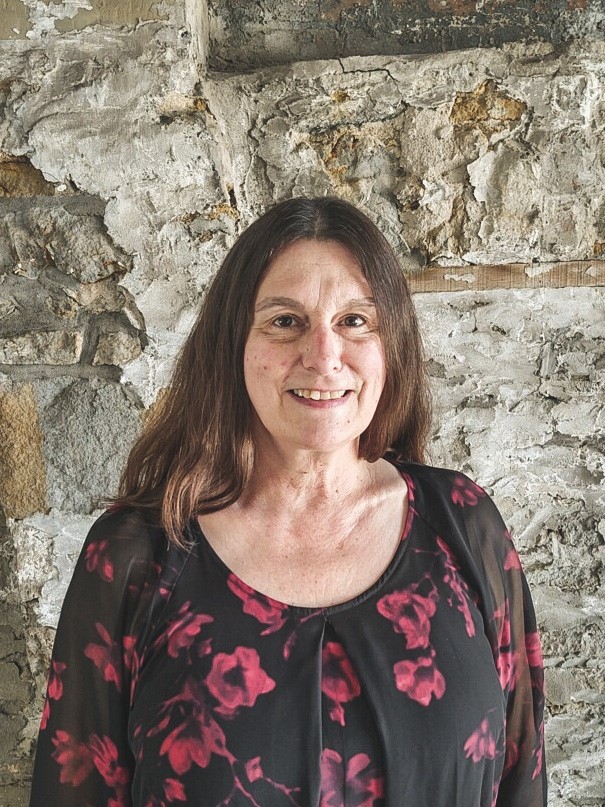 Marianna Smith, CFO
As a former Procter & Gamble Associate Director of Global International Trade, and 30+ years working in finance, Marianna has extensive proficiency in managing multi-billion-dollar budgets and costs. This experience is a solid asset to managing Fedders project budgets for our valued clients. Her keen analysis provides comprehensive insight and assurances that Fedders Construction runs at the top of our industry key performance indicators. Marianna holds a bachelor's degree from State University of New York at Oneonta.
Ben Steinhauer, Director of Field Operations/Senior Project Manager
With over 40+ years of experience, having attended the University of Montana and University of Cincinnati, studying Construction Engineering, Ben is most proud of his extensive field experience. He is an internationally recognized structural and deep foundation expert, holding several significant memberships in prestigious institutes and societies. He has been very successful in building a career that encompasses several high profile, historic building adaptive reuse and restoration projects, most notably George Roger Clark's (1752-1818) Locust Grove in Louisville, Kentucky, the Taft Ale House and surrounding buildings in Over-the-Rhine, Cincinnati, Ohio, the Vest-Lindsey House, located in Frankfort, Kentucky's historic Corner of Celebrities neighborhood, and the Cardome Renaissance Centre in Georgetown, Kentucky.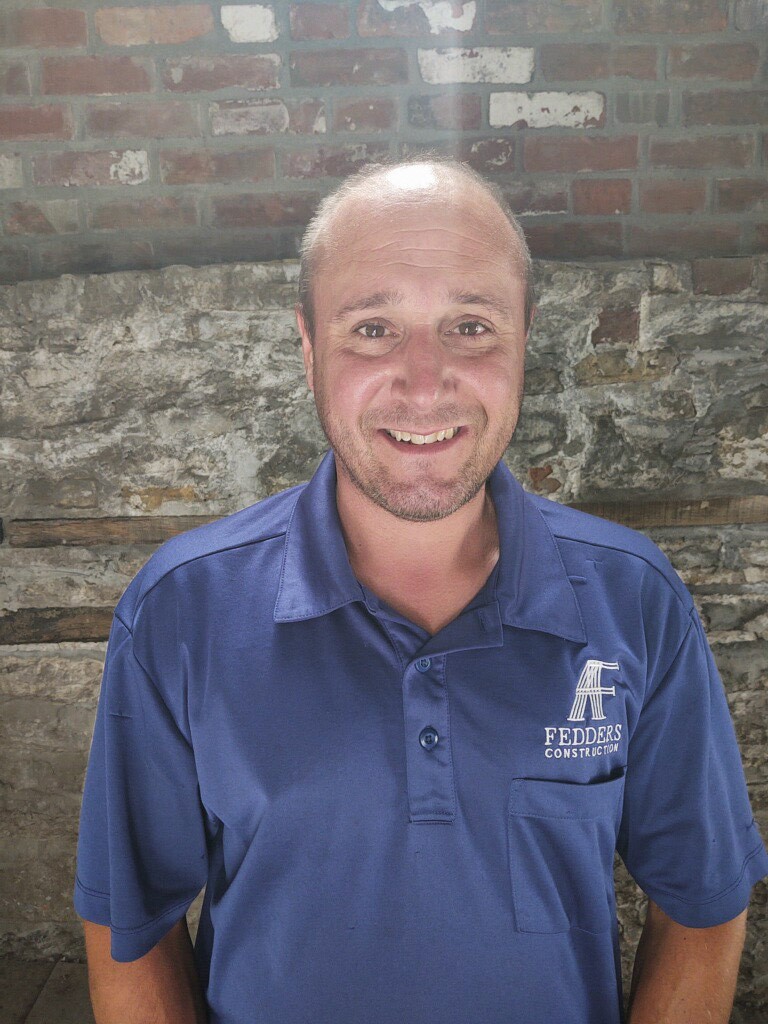 Bill Brandt, Superintendent
Bill has worked in commercial construction for 20+ years, starting out as a carpenter for a custom home builder and quickly working his way up to a commercial construction superintendent. He is known for being a hands-on, highly-skilled jack of all trades. At Fedders he manages construction sites, coordinates subcontractors, and manages cost and quality control with distinction.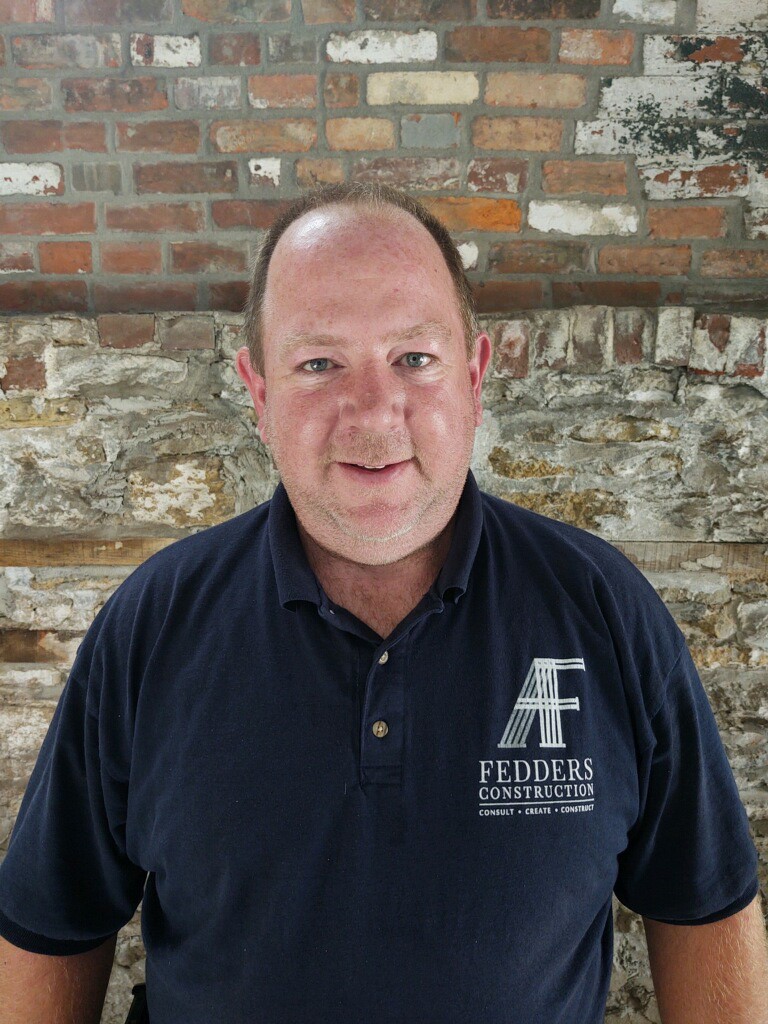 Brad Moore, Superintendent
As a former IT project support team manager for Procter & Gamble and Pomeroy, Brad holds an associate's degree and 16+ years of experience as an owner/operator of his own construction company. He brings precision and excellence to his work at Fedders. With both commercial and residential experience, with an unflappable presence, he manages our construction sites, client/subcontractor relationships, coordinates subcontractors, and manages cost and quality control with merit.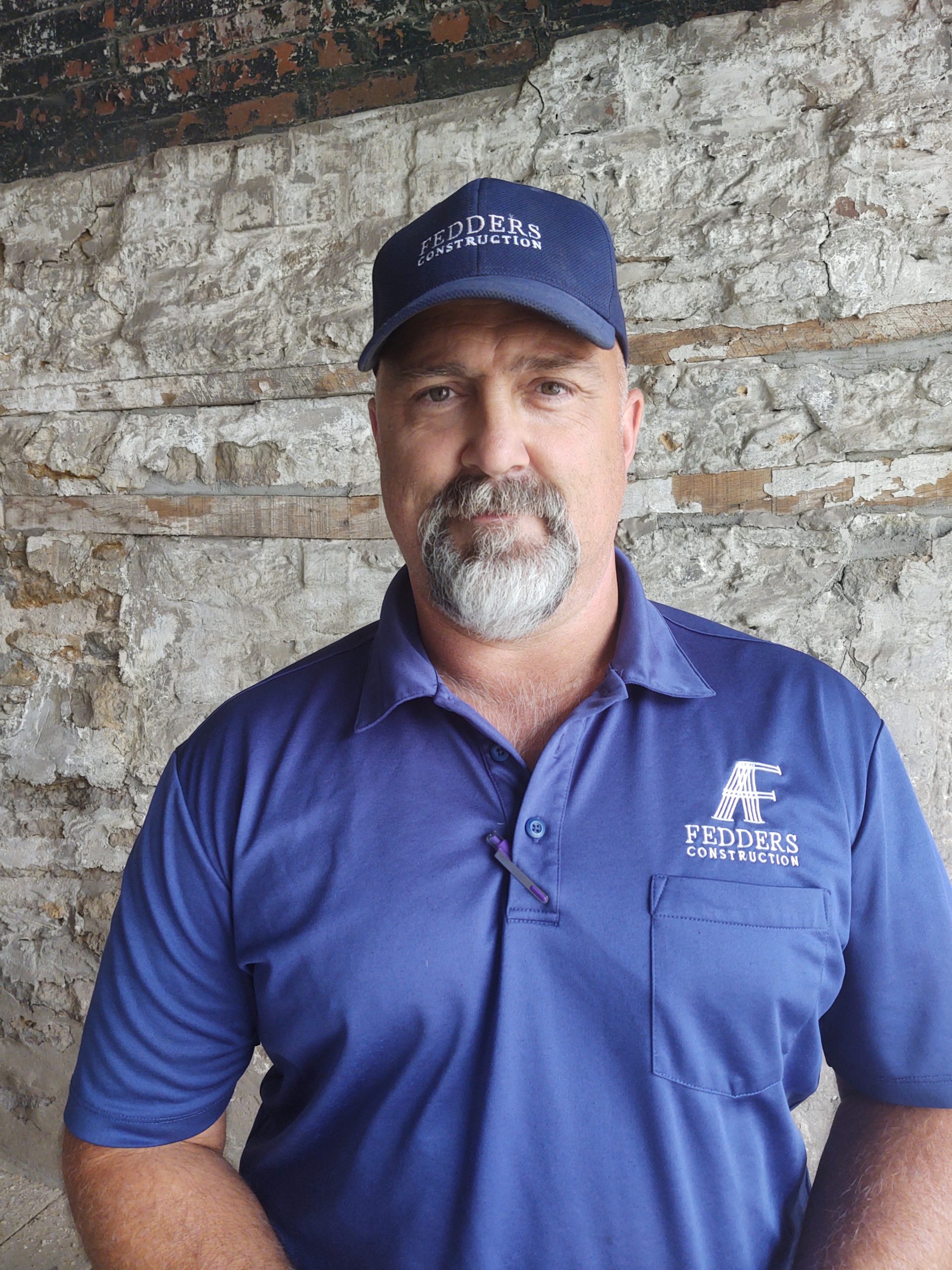 Rex Johnson, Superintendent
Rex's career began in the military where he served on the U.S. Navy Honor Guard, Whidbey Island, Washington. He received training in aviation equipment, pneumatics, hydraulics, welding, and gas/diesel engines. After his military career, he spent 20+ years in various leadership roles for a large building materials supplier before joining the Fedders team. While he primarily manages construction sites, he will do any job necessary to move the project forward. In addition to site management, Rex excels at building client/subcontractor relationships, coordinating subcontractors, and managing cost and quality control.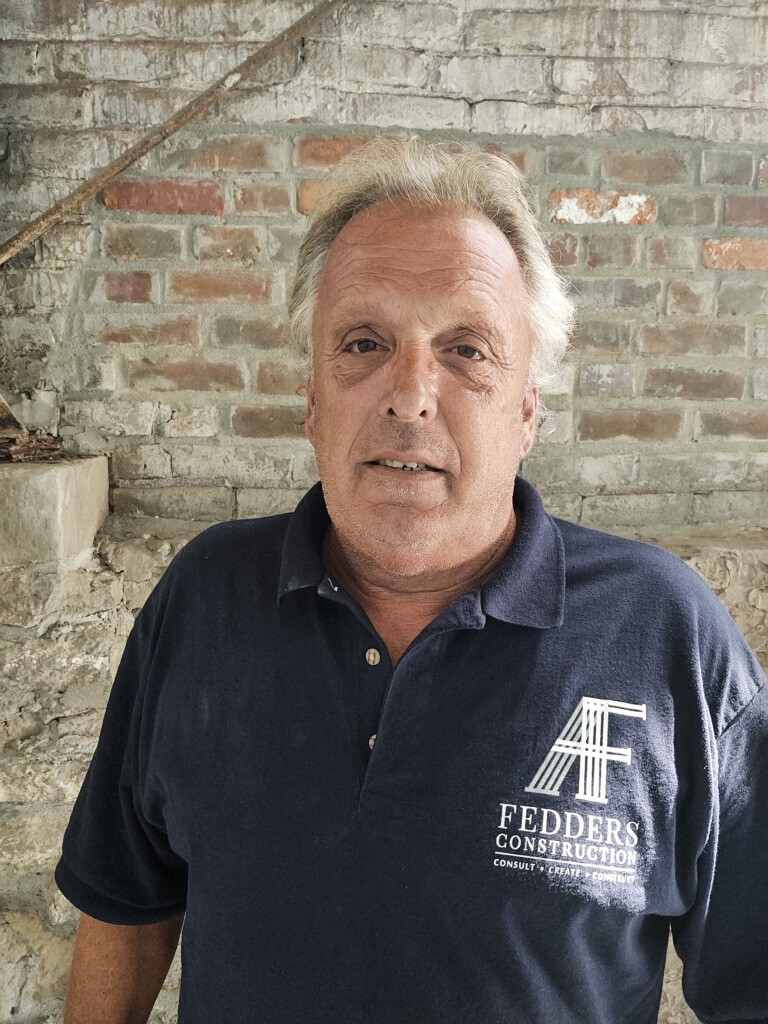 Rick Nelter, Superintendent
With 38+ years of experience in the construction industry and an associate's degree in Construction Management from the University of Cincinnati, Rick has commercial and residential experience as an owner/operator of his own company. In addition, he has extensive experience working in field leadership and subcontractor management for some of the largest construction companies in the region on major projects. As such, this understanding makes him a benefit to the Fedders team in achieving the exceptional outcomes we set as a company on client/subcontractor relationships and cost/quality control.

Kevin Dees, Project Manager & Estimator
Currently pursuing his MBA at Northern Kentucky University, Kevin earned a bachelor's degree in Civil Engineering from the University of Cincinnati, while working as a laborer/carpenter in the field. With 12+ years in the construction industry, he has broad technical and hands-on experience in all aspects of construction site and project management. He has been highly successful in running over $30MM of project activity. As a project manager, Kevin is agile and proactive to address the nuances of each distinctive project. He values the importance of clear and timely communication with clients as well as all members of the project team. His number one priority is making sure projects stay on target to meet all goals and ensure absolute client satisfaction. ¬

William Littlejohn, Project Manager
William graduated from the University of Alabama with a degree in Civil Engineering. With 4+ years of experience, he specializes in foundations, including deep foundation systems, concrete, masonry, carpentry, and steel, from both the initial construction phase to older, historical structural repairs, with many notable projects completed such as the historic Clark County Court House renovation in Clark County, Kentucky. Each of William's projects have been unique, and he is adaptive, responding to the distinct challenges presented by each job. As a project manager, William coordinates and supervises all stages of the construction process while making sure projects are completed on time and within budget.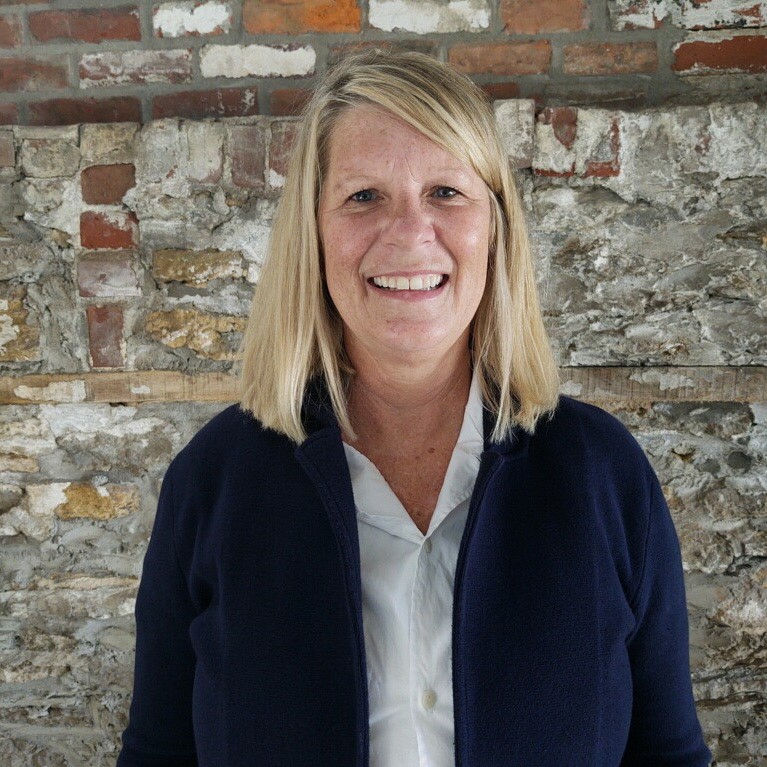 Kim Wolf, Project & Facility Manager
With over 20 years of experience across multiple industries and a bachelor's degree from Northern Kentucky University, Kim wears many hats at Fedders Construction. She has extensive experience in the legal field handling real estate transactions and is a mixed-use residential/commercial property owner herself. As former Executive Director of a commercial and residential neighborhood district, she leverages her experience as a liaison to municipal government, a small business consultant, and major events management and promotions specialist to work with clients and manage our Newport Car Barn Event Center facility.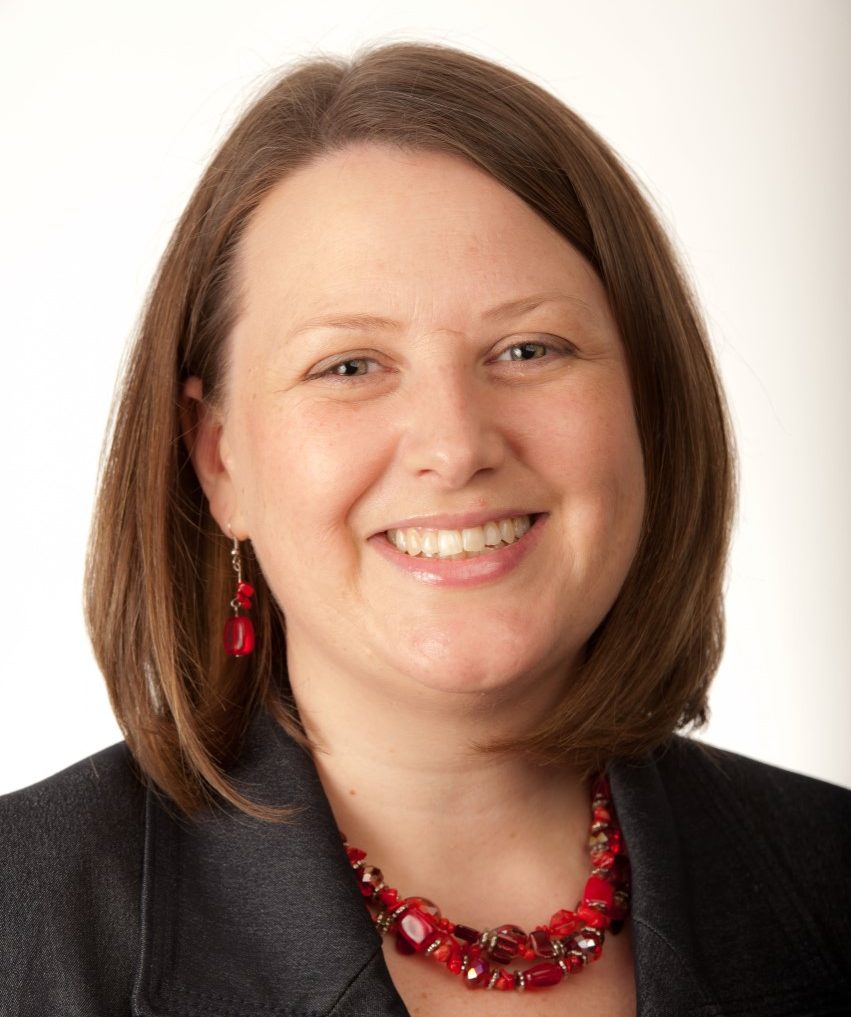 Rebecca Volpe, Director of Strategy & Special Projects
Rebecca is an accomplished professional with extensive experience in real estate development, business finance/deal structuring, fast growth business strategy and operations, with a background in municipal economic development. With over 20 years of experience, she holds a Bachelor of Science and MPA/MBA from Northern Kentucky University. Over the course of her career she has been able to assist businesses in attracting over one quarter of a billion dollars in capital as well as multiple economic development incentives for growth and real property development. She leverages her experience to provide specialized, boutique services to Fedders Construction clients. Rebecca is also a proud part-time faculty member within the Northern Kentucky University College of Business, where she previously ran their nationally recognized small business growth consultancy.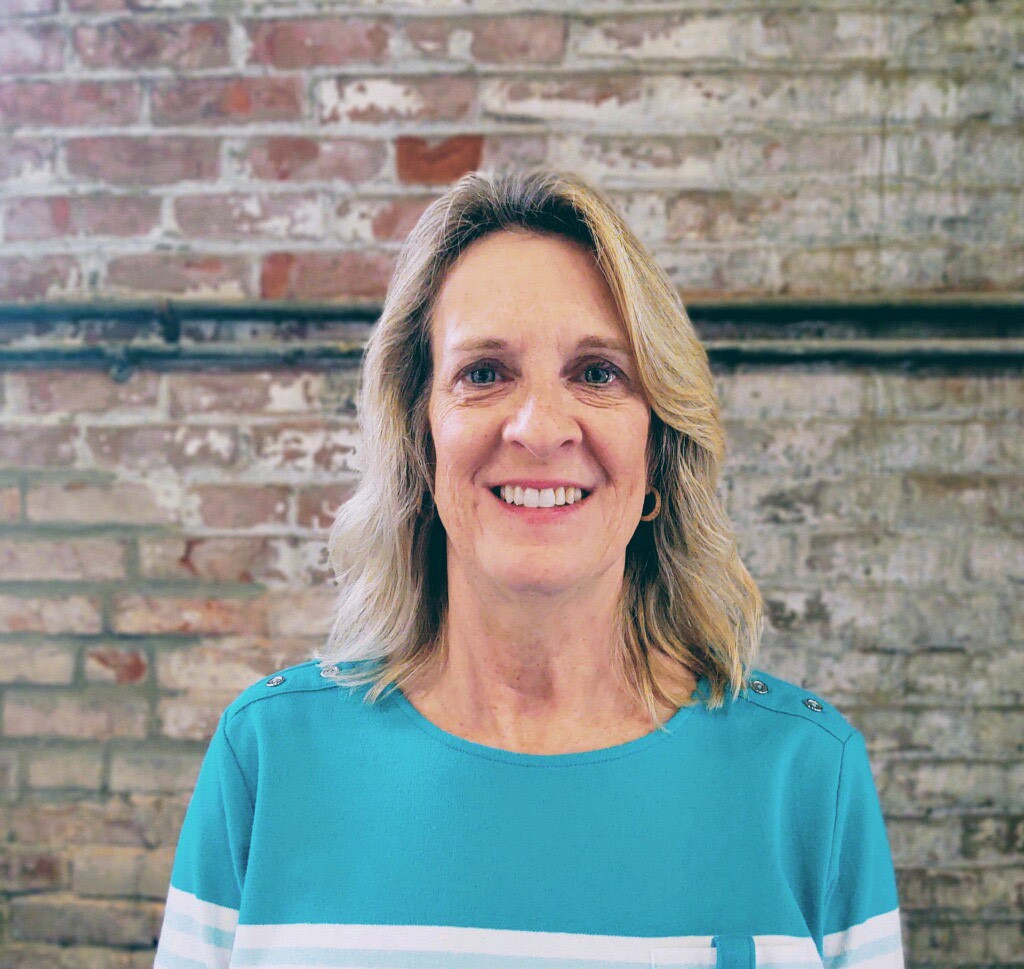 Beth Pope, Accounts Payable Clerk & Reception
With over 30 years of experience in office management and accounts payable, Beth organizes and processes multiple daily transactions to guarantee the correct and efficient application of costs to projects. She supports the vital function of ensuring timely payment to our valuable partners; our suppliers and subcontractors, as well as the accurate and transparent billing our customers expect. Beth manages traffic in the office, making sure all calls are answered and visitors warmly received. Her precision and attention to detail is an asset to the Fedders Construction team.

Carpenters
Mike Byrd, Earl Green, Chris Hack, Brennen Kuarta, Leo Montero, Marc Scott, Kevin Wolff, Freddy Zaragoza, Manny Zaragoza